Found this in my creative crypt and will now resurrect it here for you.
This was a branding project for a "network of registered audiologists and professional hearing instrument practitioners in Canada". Great company with a great service. In a nutshell, they test people's hearing and fit them for hearing aids.
Previously, the network had a collection of assorted independent logos. The new banner, Connect Hearing, is an existing Australian brand but they wished to have a separate identity in Canada.

Eventually, they made the decision to adopt the Australian brand so the work you see was shelved.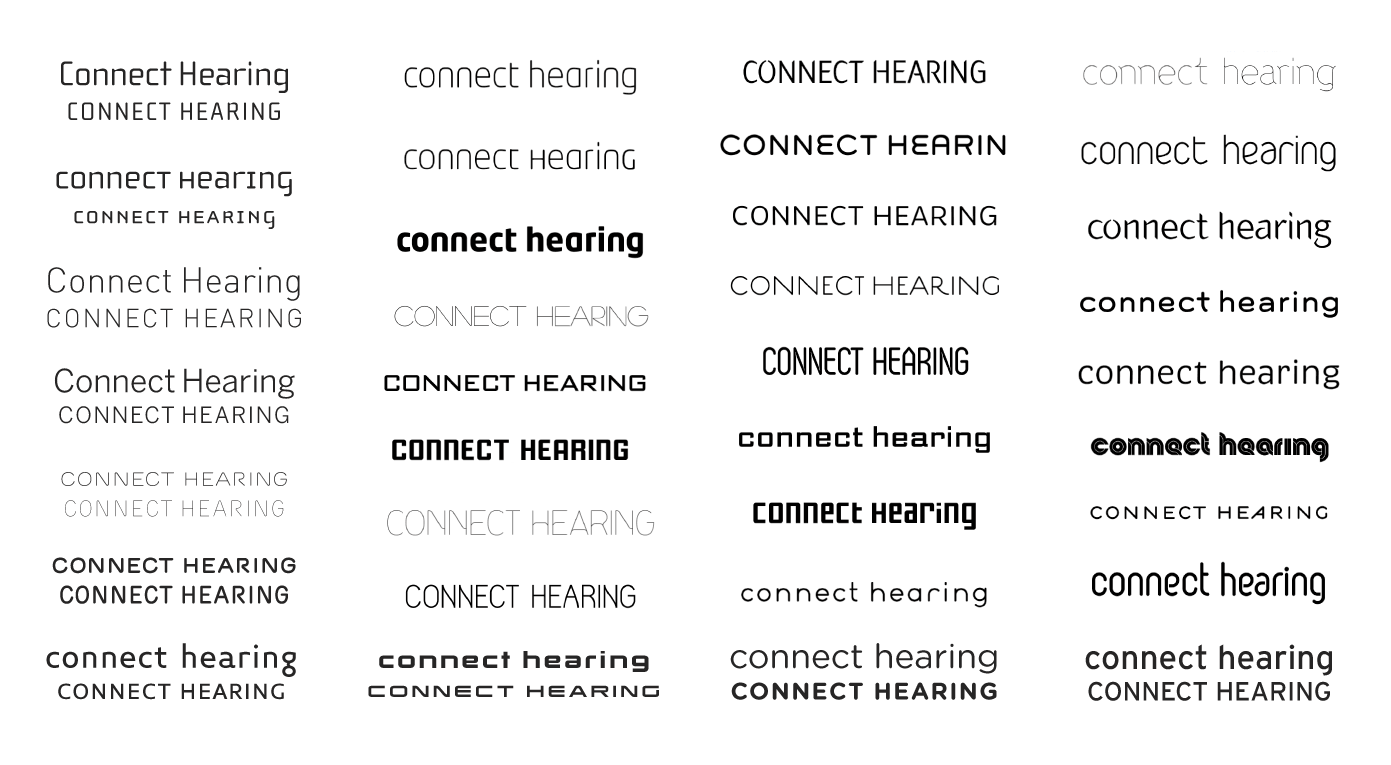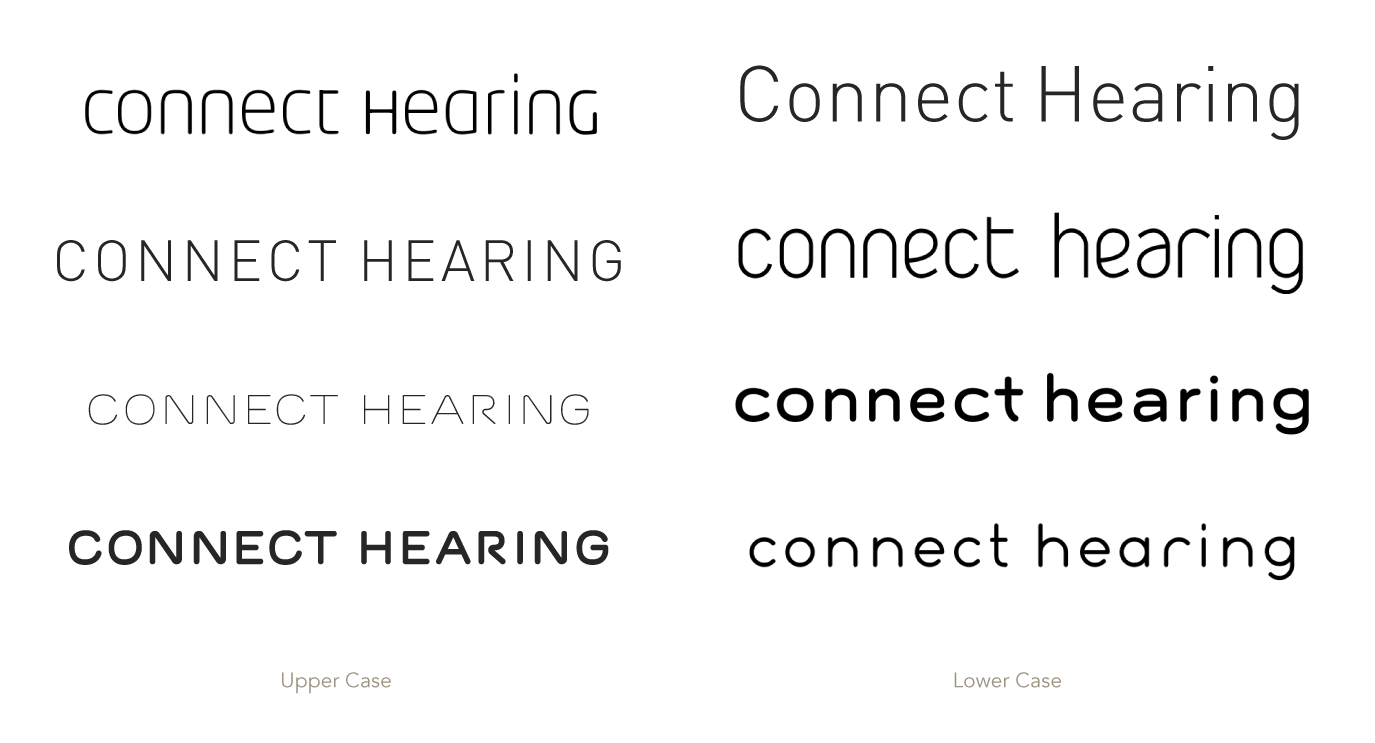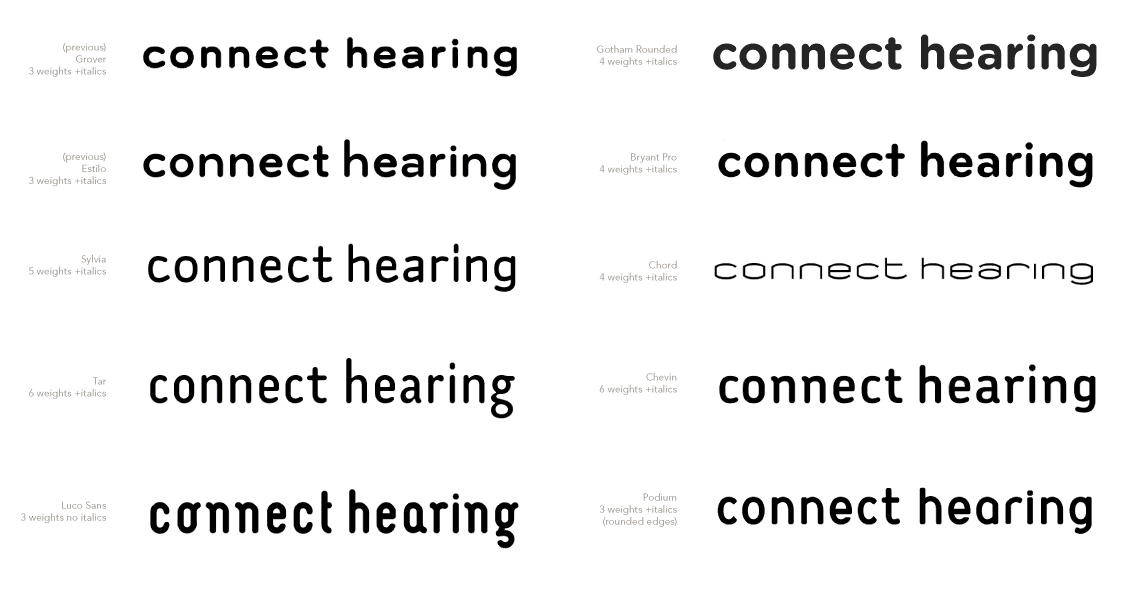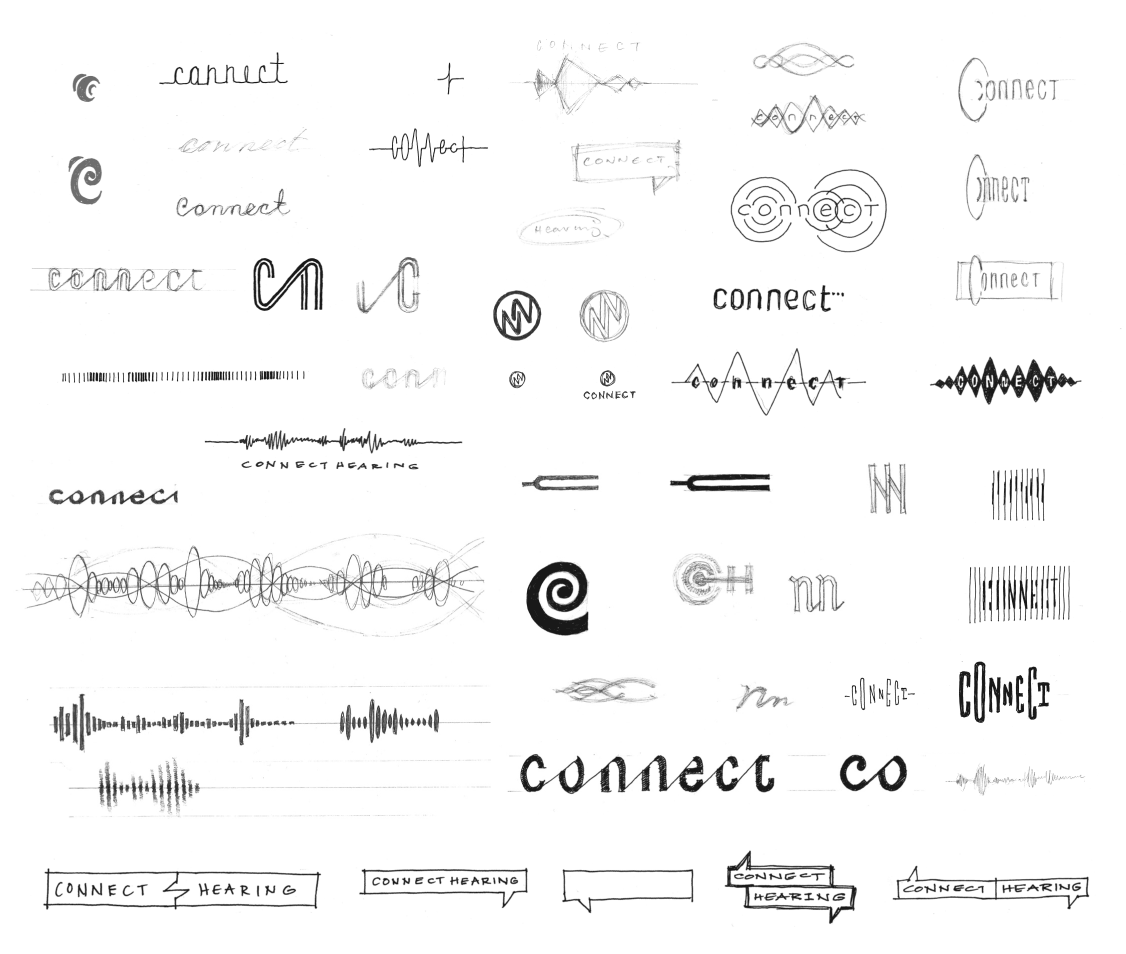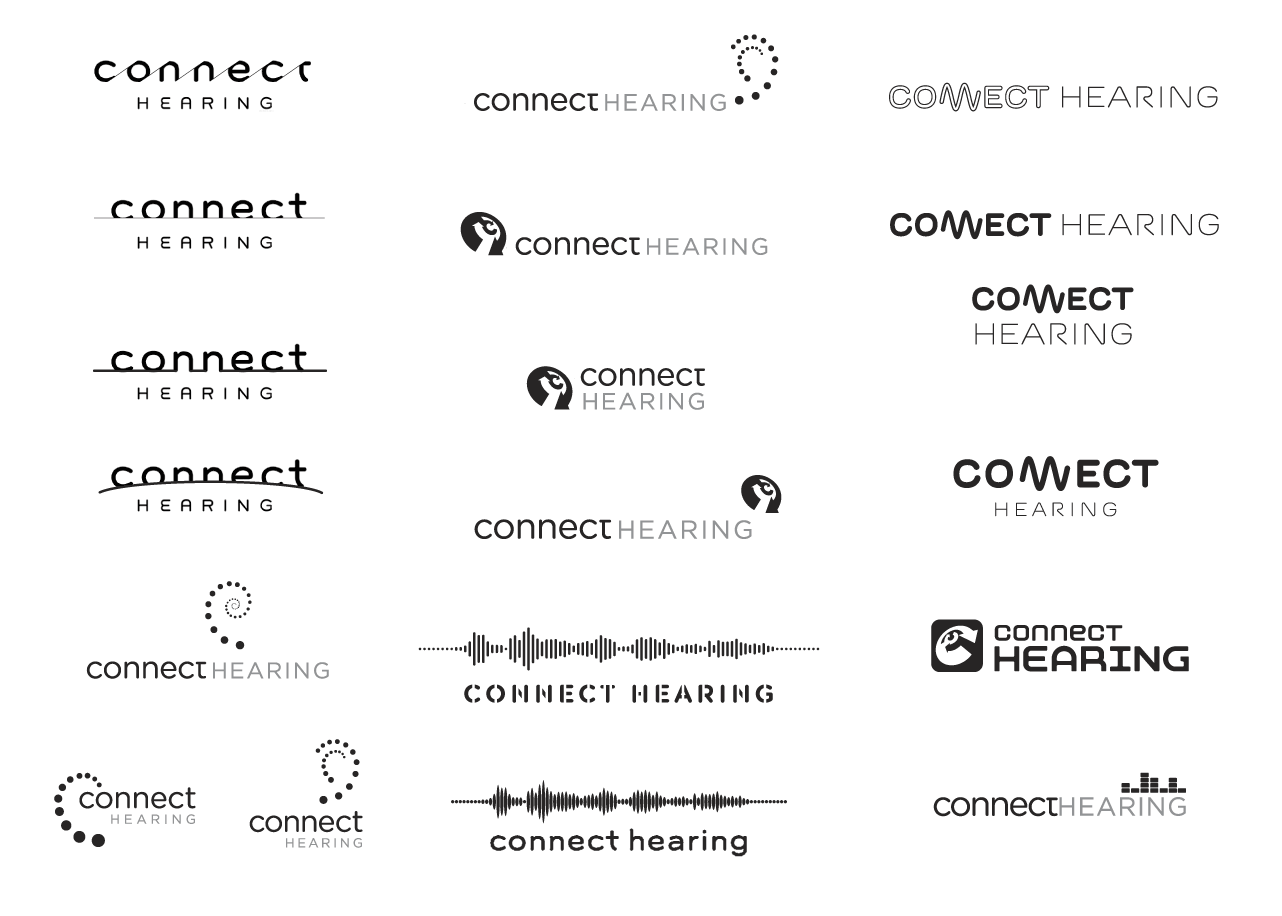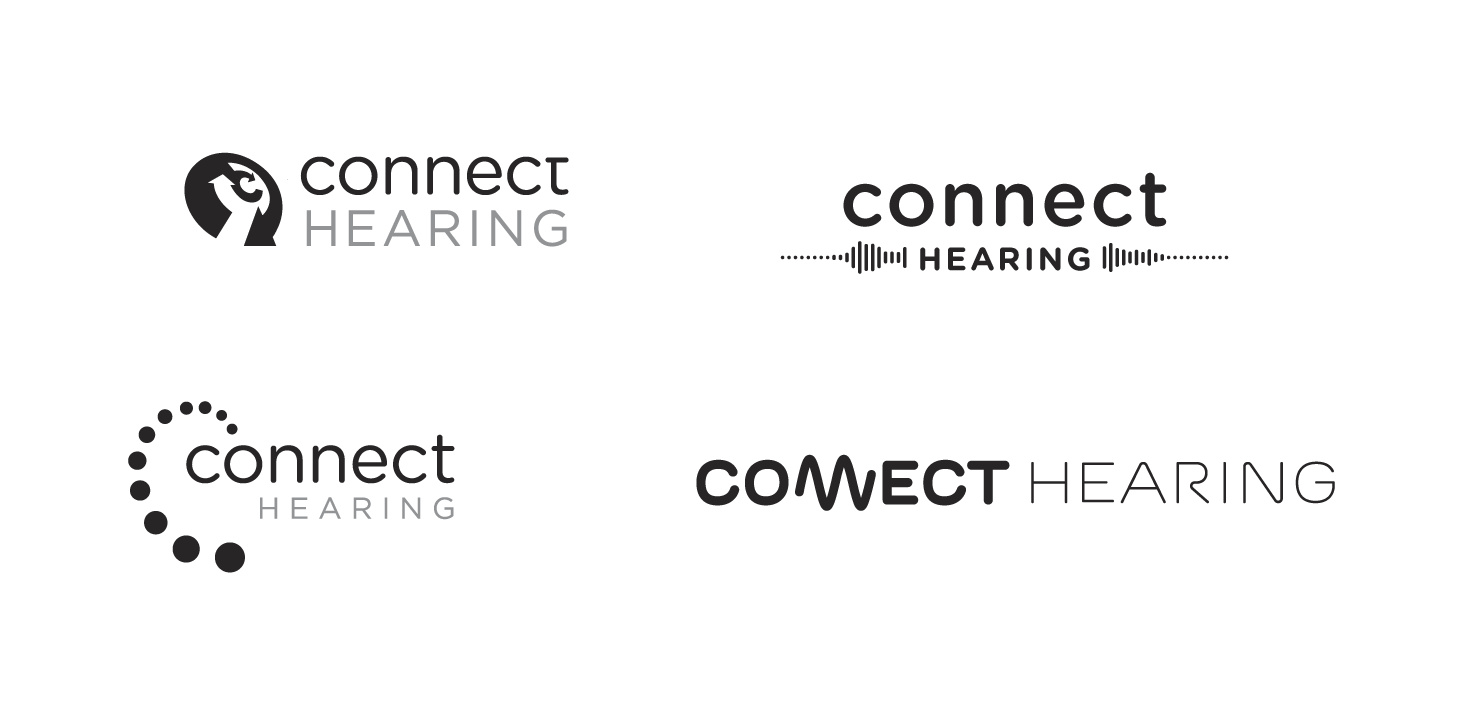 Sonic Signature Sketches.
Final Proposed Direction
The final direction below involves sampling a person saying the company name. I tested different wave point to find the right 'resolution'.

Working together with a type designer, we put together a plan to record and design a phonetic alphabet of sonic characters based on sound waves. These would be used as sort of a corporate font. Mainly intended for business cards. See the font in action with the rendered names below.